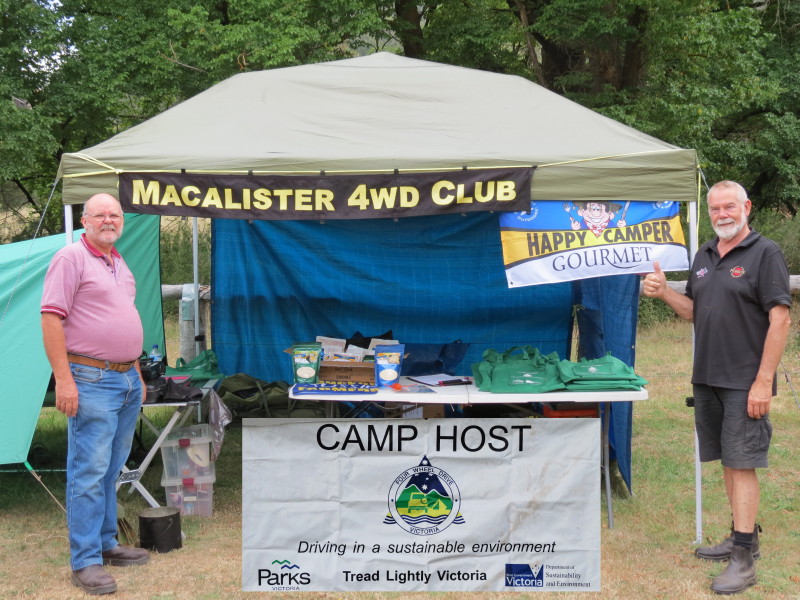 Macalister 4WD Touring and Social Club was formed in early 1990's.
The Aims of the club are to strongly support the activities and principles of Four Wheel Drive Victoria and provide facilities for 4WD owners within the Shire of Wellington. We follow the 'Tread Lightly principles' and sustainable 4 wheel driving and camping.
We welcome all types of vehicles. We also welcome people from all demographics. From the youngest to the matured 'grey haired' and beyond. Families, Retirees and all in between, and those who wish to learn a great sport under safe and legal conditions.
Our club embraces the words 'Macalister'. The name Macalister was used because it is a name that is relevant to the whole area, now known as, the Shire of Wellington.  The area was pioneered by Angus McMillan in 1839
Our club embraces the words '4Wheel Drive'. To promote and advance the use four wheel drives in touring as a responsible recreation.
Our club embraces the words 'Touring' Some member have Caravans or campertrailers and use them for touring as a group.
Our club embraces the words 'Social Club'. This is a very important part of our activities.
The club arranges a number of very easy 4WD trips and the occasional difficult one, however, the usual reason for the event is to experience the wonders that the Australian bush provides, and not to test the vehicle or the driver.
The club undertakes to support the Land Managers, such as Parks Victoria and DELWP in volunteer duties suach as  'Camp Hosting', 'Track Clearing', 'Clean Up the Bush' and other activities through Four Wheel Drive Victoria.
The Club offers training in subjects such as '4WD Proficiency', Chainsaw Operations', 'Track Classification Training', 'First Aid', just to name a few.
For more information or enquiries, contact us via email: This email address is being protected from spambots. You need JavaScript enabled to view it.
or
Club President: Russell Dent; Ph 0418430283;  e-mail : This email address is being protected from spambots. You need JavaScript enabled to view it.
Vice President: Ian McLaren; e-mail: This email address is being protected from spambots. You need JavaScript enabled to view it.
Treasurer: Annette Dent;  email: This email address is being protected from spambots. You need JavaScript enabled to view it.
Secretary: Esther Cribbes;  email; This email address is being protected from spambots. You need JavaScript enabled to view it.
Mailing address: PO Box 1534 Sale VIC 3853