Latest News
Thank you to all our volunteers! There is always so much great work that is undertaken by them, whether it is track clearing, volunteering at shows or assisting with land manager works such as show below it is always greatly appreciated.
To make your camp experience a comfortable one and to help keep our forests and bushland in a pristine state make sure to do the following when going toilet in the bush.                                                                                                   
At the end of November the Four Wheel Drive Victoria Blood Challenge has reached 69 donations.
This is enough blood to help save up to 207 lives!! An amazing  milestone to reach!
23 members have rolled up their sleeves to make these contributions. 2 of them doing so for the first time ever.
Make sure on your trips to stay on formed tracks, not driving off them and causing damage to the environment in which we all love to go for a drive in. Gazetted tracks are only those that are named and marked on maps not tracks that have been
ARB 4x4 Accessories are one of Four Wheel Drive Victoria's long time great sponsors. They always offer rugged gear ready to take your adventure to the next level. Make sure to check out all their gear over this summer period.
Has your club got any plans for a trip over the Christmas break or have you recently completed one that you would love to share in Four Wheel Drive Victoria's TrackWatch magazine. Send any articles or photos in to our office
Summer has arrived and so has an increased bush fire threat. Stay safe this summer by following these simple steps.
🚙 Extinguish your camp fires with water until cold to the touch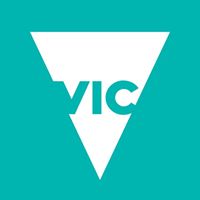 With the Murray Cod fishing season kicking off today, we want everyone to enjoy visiting nearby parks and forests safely and responsibly.
Authorised officers will be visiting popular fishing and recreation
The December edition of TrackWatch is fresh from the printers and will make a perfect afternoon read now the weather is warming up.
This edition will be in your mailbox before you know it but please note the