Applications open for Project Firefighters in Gippsland and other Regions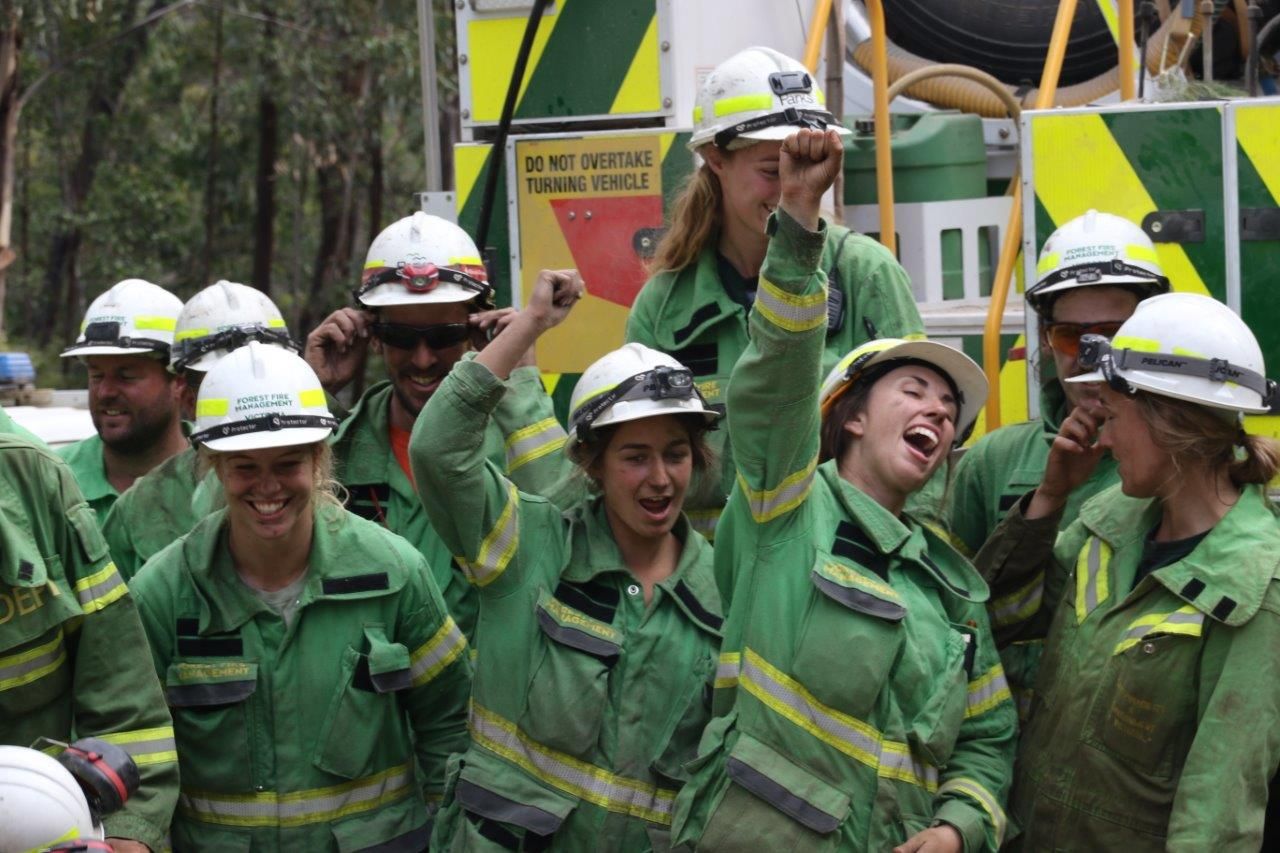 Recruitment is now underway for new Project Firefighters (PFFs) to conduct important bushfire prevention work in the Gippsland region.
Gippsland's Assistant Chief Fire Officer, Beth Roberts said: "We're looking for men and women to join Forest Fire Management Victoria over the summer season to assist with the prevention and suppression of bushfires in the region's parks and forests."
"There are over 100 positions available in Gippsland for general firefighters, fire support officers and rappel crews, with a number of positions that have been identified for Aboriginal and Torres Strait Islander people," Dr Roberts said.
"Project Firefighters are on the frontline fighting bushfires, conducting planned burns and undertaking roadside vegetation and fire trail maintenance.
"No two days are the same, and this is a great opportunity to learn new skills and be part of a diverse and inclusive team that helps protect our communities.
"Successful recruits receive comprehensive training and get the opportunity to work with experienced personnel from a range of fire management agencies.

"Our firefighters are men and women from all walks of life and backgrounds, and many past PFFs have gone on to rewarding careers in permanent roles within the department.

"Project Firefighters are based at more than 80 locations throughout the state with 300 positions available in total, adding to the existing workforce of 300 firefighters currently on three-year contracts.
"Once recruitment is complete we will have over 1000 frontline forest firefighters trained up and ready for this coming season, with 600 PFFs and 340 permanent Forest Fire Operations Officers.
"Crews will be supported by a further 2000 staff from across the Department of Environment, Land, Water and Planning (DELWP), Parks Victoria, Melbourne Water and VicForests who have a fire role in addition to their normal duties.
"These roles will help deliver our Safer Together program and ensure we work with regional communities to deliver the best outcomes for the community."
Employment is full-time for a period of up to 26 weeks, generally starting between November and April.
Applications for Project Firefighters are open from Thursday 1 August and close on Sunday 25 August.
For further information and to apply visit http://jobs.careers.vic.gov.au/pff or call 136 186.