Latest News
With the wild weather the state received over the last week and with more rain forecast for the weekend, Four Wheel Drive Victoria would like to remind members of our community to be safe and exercises caution around trees at this time.
Four Wheel Drive Victoria has been provided by Parks Victoria an update on park closures due to recent storms.
Victorians are still feeling the impact of a severe weather event that lashed parts of the state on 28-29 October.
Power is yet to be restored in some suburbs, trees have been splintered or uprooted and major flooding is yet to recede at several locations across the Parks Victoria estate.
With gusts averaging between 100 and 140 kilometres per hour, the damage is widespread.
After a long wait and run of cancelled shows due to the Covid-19 pandemic, the Great Outdoors Show organizers have been able to announce that over the 26th, 27th and 28th of November 2021. It will be held at Sale Racecourse. Four
A big thank you and congratulations to all those who have already donated to the Four Wheel Drive Victoria Lifeblood Challenge, we have already surpassed our end of year goal of 50 donations with over two months left in the year!! That's
Satphone Shop are one of Four Wheel Drive Victoria's great sponsors and are currently running a great deal on Zoleo devices. They are a great device for taking into the bush and staying connected as well as letting loved ones and mates know
With our metropolitan based clubs able to return to the bush last weekend it is a good time to check up on your trip leader knowledge. The trip leader guidelines can be found by logging into our website under member resources.
📸 By Warrnambool 4WD Club
Four Wheel Drive Victoria has been informed by Parks Victoria that due to the storm event on Friday 29th October the Great Otway National Park was subject to sever weather which has resulted in the need to close sections of the park for public safety.
The Alpine Shire Council has informed Four Wheel Drive Victoria that works on the Dargo High Plains Road are starting this week.
Works include tree clearing, grading, drainage and road surface works.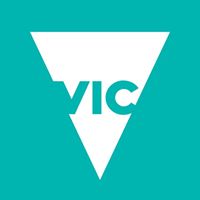 Four Wheel Drive Victoria has been informed by the Conservation Regulator that a Bairnsdale man has been charged for damage caused to the Italian Flat Campground, near Dargo, in October last year.